News
Webinar – An Online Motivational & Fitness Session with Jemimah Rodrigues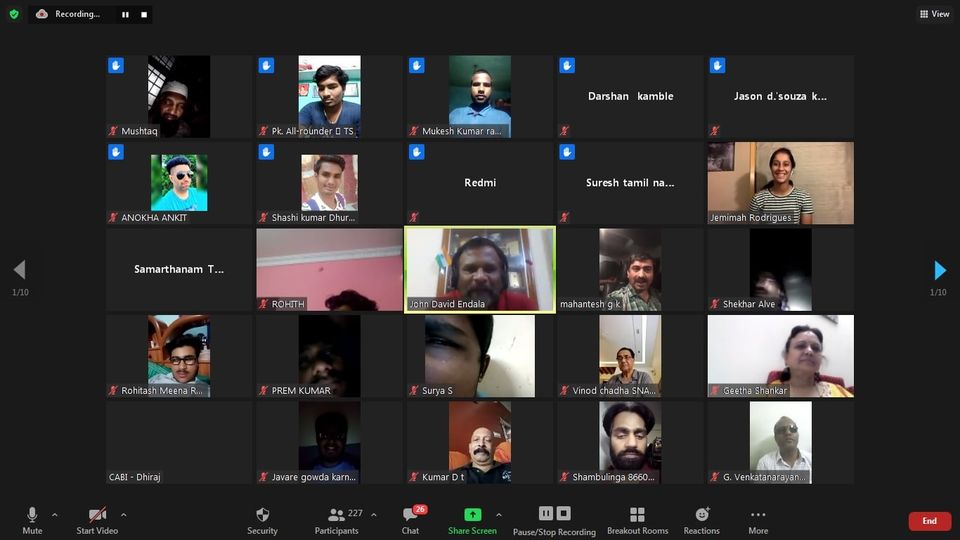 Cricket Association for the Blind in India and Samarthanam Trust For The Disabled organized an online Motivational & Fitness Session for the visually impaired Cricketers of India. More than 300 visually impaired Men and Women cricketers from the 24 affiliated state boards, enthusiastically took part in the Webinar. CABI was happy to host Jemimah Rodrigues – The Indian Cricketer who motivated the participants with her story narration and stressed the need to have a "Never Give Up" attitude. She was delighted to be part of the webinar as she expressed that the visually Impaired cricketers are true champions.
She said "We need to fight Covid-19 like Champions and emerge as winners". She spoke vividly on her cricket journey and her achievements. She stressed that her parents are her real inspiration who helped her to outperform in Cricket. Many interesting questions were posted to her by the participants on her cricketing journey, her passion, her everyday life and life during Quarantine and Lockdown.
Mahantesh G Kivadasannavar – President of Cricket Association for the Blind in India and Founder Managing Trustee of Samarthanam Trust for the Disabled welcomed Ms. Jemimah Rodrigues and the participants. He wished the Indian Team great luck in their upcoming International Tournament which will be held in England.
Mr. John David – General Secretary of Cricket Association for the Blind in India who was the Moderator of the session, spoke on the milestones of CABI and the achievements by the visually impaired Cricketers. This webinar had the presence of more than 250 participants which was conducted by the Cricket Association for the Blind in India during the Second Wave of Covid-19. CABI is in talks with Cricketers to help the visually impaired cricketers to become more agile, fit and motivated and emerge as world class cricketers.