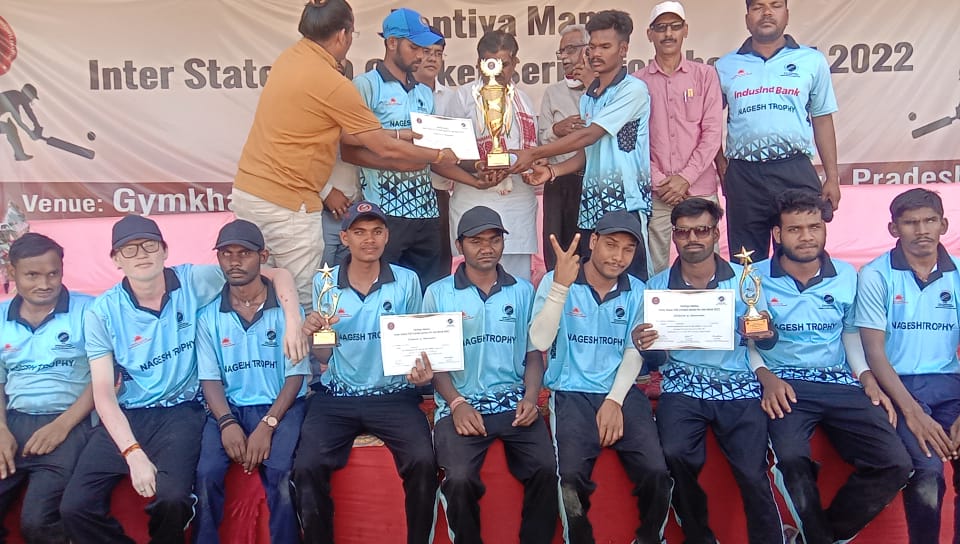 Cricket Association for the Blind in Madhya Pradesh hosted the inauguration ceremony of the Inter-State T20 Cricket Series for the Blind Cricket – MP. Versus Goa at Gymkhana Cricket Ground on 16th April 2022. In the first match Goa versus M.P, Goa won the toss and decided to field first. MP won the match by 1 run. Ishwar from M.P was adjudged player of the match for his outstanding round performance.
After the first match, a presentation ceremony was held in the evening where MLA Shri Ram Dangode from Pandhana and MP Shri Gyaneshwar Patil from Khandwa participated and wished good luck to the players for the upcoming world cup.
In the 2nd match of the series, Goa again won the toss and was elected to field versus MP. Goa lost the match by 11 runs. Rampal from M.P was judged player of the match for his outstanding performance. After winning 2 matches, MP won the series.
In the 3rd Match, it was decided to play a 10 over the match because of the heat, and MP won the toss and decided to field first. In 10 overs Goa scored 123 runs after losing 5 wickets, and M.P scored 87 runs in 10 overs after losing 6 wickets.
Aftab was judged the player of the match for his excellent performance.
The final presentation ceremony had the District President of BJP as the chief guest. He handed over the winning and runners' trophies to both teams. He also handed over the Man of the Series trophy to the players.
Gallery:-